CMS Development
A
nyone would rather visit a site that is updated once a week than a site that is updated once a year. A regularly updated and timely enhanced site is going to have newer content which will encourage customers to revisit, resulting in increased revenue opportunities. The Internet forced business experts to more rapidly maintain and update information for their websites. Content management was born out of the increased publishing needs. With the explosive growth of the Internet, fundamental content management needs have also grown. It becomes just impossible to published content online in a manual process. Online information must be regularly reviewed and updated in order to keep the site most up-to-date so that other content consumers, including customers and search engines, have access to the most up-to-date version.
We at WebSolvant, strive to design most extraordinary, inventive, functional, intuitive, attractive and search engine friendly, customized website that can easily beat your competitor sites. Our dedicated and expert team is committed to delivering with a custom web design that reflects our client's professionalism, branding, proficiency and dynamism. We attempt to design a website that manifests your dream and fantasies into reality.
Typical aspects of a CMS include:

Content access rights for control
Content approval for structured workflow processes
Content archiving and versioning for backups
Content templates for consistent output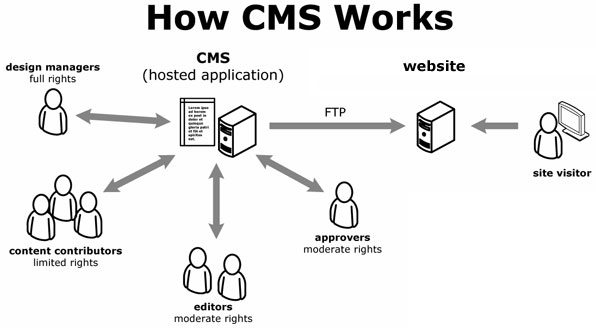 The present day best technologies worked upon by WebSolvant:

WordPress is the most popular among the lot, very easy to setup
Drupal is a highly configurable, modular system intended to meet many different needs
eZ publish is a document centric, application development framework
Joomla, the easily configurable system
Mambo is for those who are looking for simplicity
Moodle is geared for teaching and learning
SchoolCenter
TIKIWIKI3 portal for collaboration for those who seek freedom and customization
Typo 3
Zope / Plone – Application development and Content management framework
Any technology can be adopted depending upon your business domain. WebSolvant has implanted CMS for clients from diverse domains using these technologies.